Film & Science Initiative

The Woods Hole Film Festival's Film and Science Initiative is a new program designed to accelerate collaboration and conversation between scientists and filmmakers. The goal of the Initiative is to provide opportunities to connect filmmakers and scientists to help them create films and other visual media that improve the public's understanding of science.
The Initiative will provide opportunities for scientists and filmmakers to work together to create impactful films about science. Through the Initiative's workshops, panels, fellowships and conferences, scientists and filmmakers will develop expertise to collaborate and create visual media that is both informative and engaging.
Aspects of this Initiative are incorporated into the annual Festival as part of the broader mission. Through the ongoing Bringing Science to the Screen program, the Festival includes a substantial number of science-focused films in the annual Festival program and year-round series. The Science and Storytelling program brings together scientists, filmmakers and screenwriters during the Festival for topical panel discussions.
---
Programs
Film/Visual Media Production Partnership: create and produce science focused films and visual media.
Filmmaker Fellowship/Incubator: one year opportunity for up to 4 fellows to work on a film in Woods Hole. Connect filmmakers with studio space, access to leaders in ocean and environmental science, filmmaking mentorship and expert advice.
Intensive: 2 month program for filmmakers with science-focused works-in-progress
Bringing Science to the Screen Mini-Fests: event-oriented mini-fests throughout the year.
Fiscal Sponsorship: Festival to serve as a fiscal sponsor for science focused films.
Key personnel: Judy Laster, Amy DuFault, Megan Sanchez-Warner, Hanumant Singh, Rachel Somer, Hortense Gerardo, Beth Murphy, Adam Howard
Note: Due to the pandemic, the Incubator, Intensive and Mini-Fests are on hiatus until the it is safe to proceed with in-person programs.
---
Film/Visual Media Production Partnership
In production, 2020-2021:
The Untitled Bruce Strickrott Documentary, co-production Seftel Productions and Woods Hole Film Festival Film & Science Initiative.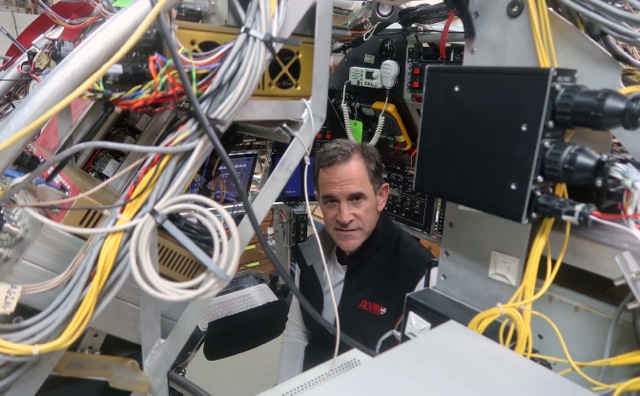 A short documentary film about the history and future of Alvin, one of the world's only remaining publicly-funded manned submersibles, as told through the eyes of long-time Woods Hole Oceanographic Institution pilot Bruce Strickrott. We learn about the inspiration for this unlikely hero of the sea whose capacity to help us to see the deepest parts of the world's oceans in person has lead to discoveries that were once considered to be impossible. As a pilot and program manager, Bruce views his job as one which allows him to change lives by taking scientists to the ocean depths. As one of a handful of people on earth who operates this vehicle, Bruce is well aware of the importance of what he does and of the need to pass on this knowledge to future generations and of the need to support science and discovery.
Our Future, Our Fight, Film & Podcast Series, co-production Principle Pictures and Woods Hole Film Festival Film & Science Initiative.
Our Future, Our Fight is a 10-episode short-form film series featuring young environmental activists whose lives have been impacted and altered by climate change. In each series, the youth activist will be introduced to a mid-career scientist whose work focuses on the specific area of interest. Together they explore scientific advances, consult experts and travel to destinations around the world in search of greater knowledge and possible solutions. The featured youth activists serve as guides and mentors to a young demographic.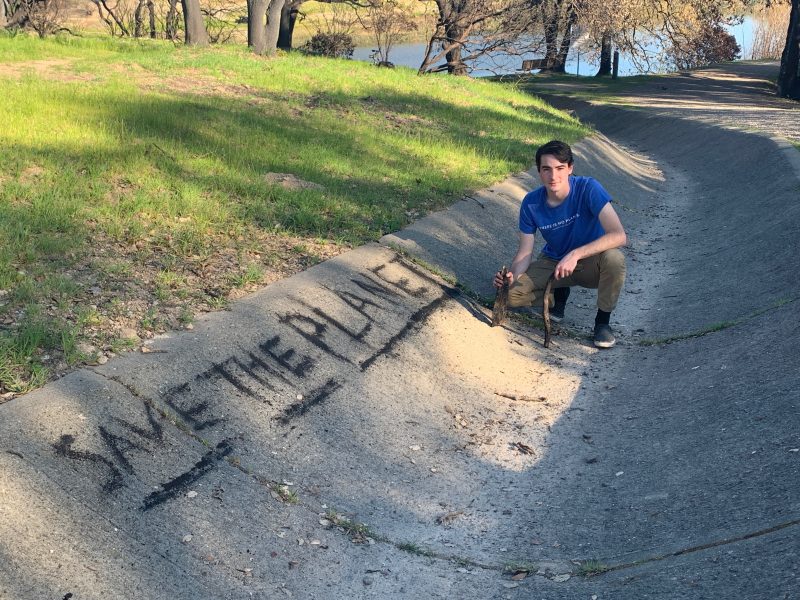 Episode 1: Wildfires –  in production. Jonah Gottleib is an 18-year-old high school senior whose life was transformed in the summer of 2017 when wildfires tore though his Northern California community of Petaluma, sparing his home, but leaving a trail of devastation that affected many of his close friends and their families. This sudden and unexpected destruction and loss hit Jonah hard and transformed his life and sense of purpose. After co-founding the National Children's Campaign to advocate for action around climate change that will protect kids' right to a safe and sustainable future, Jonah is now turning his attention to Indigenous science to tackle the problem in his own backyard.
In the aftermath of a disaster that still haunts him, Jonah saw first-hand how the wildfires – and the constant threat of more fires – takes an emotional and psychological toll on his friends and peers. He decided the best way to address the helplessness teens were feeling was to take action to help the community.
The reality is, "California is supposed to burn," Jonah says. And as he's been researching the science connecting climate change and wildfires, he's more convinced than ever that Indigenous scientists hold the key to wildfire management. He travels into the forest with elders from a local tribe to learn about cultural (prescribed) burns and why this practice is so effective in mitigating the effects of devastating wildfires fueled by climate change.
In California, there are Native tribes already conducting these burns, but in very limited areas. Jonah is suggesting that the state welcome their knowledge, expertise and practices for the sake of protecting people, places and animals – as wildfires brought on by climate change grow worse every year.
Through it all, Jonah is a teenage kid who exemplifies why the stakes are so high. "It's scary to think about the threat the climate crisis poses to all of humanity," Jonah says. And that's why he's channeling anxiety into action.
Past Production: 2019.
Super Reefs: The Future of Coral, co-production Northern Light Productions and Woods Hole Film Festival Film & Science Initiative. The short documentary Super Reefs: The Future of Coral premiered on May 16, 2019 in Woods Hole at Redfield Auditorium to a packed house.
---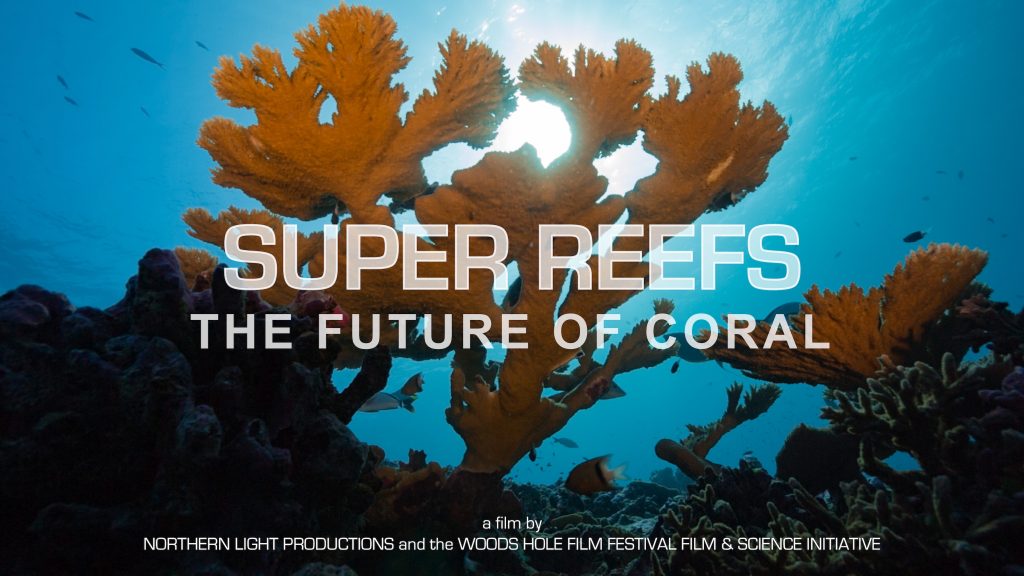 Anne Cohen is a scientist at the Woods Hole Oceanographic Institution where she studies the impact of climate change on corals. Through her research, she and her team have discovered that some coral populations appear to be withstanding heatwaves that cause other corals to bleach and die. Called "Super Reefs", these corals are of great scientific and conservation interest because they have potential to survive ocean warming and produce larvae that can help to regrow reefs devastated by climate change.
So far, just a handful of Super Reefs have been discovered but there are more.  Anne and her team are working to locate them and provide coral reef nations with the information needed to incorporate Super Reefs into Marine Protected Areas to maximize their chances of survival.  Through her scientific research she is working to understand what makes reefs "Super".
It is this scientific understanding that will provide the best chance to locate and save the reefs.
The short film Super Reefs: The Future of Coral tells the story of Anne Cohen's science and is the first project produced under the auspices of the new Woods Hole Film Festival Film and Science Initiative. This film was produced in conjunction with Boston's Northern Light Productions with funding from the Atlantic Donor Advised Fund.
---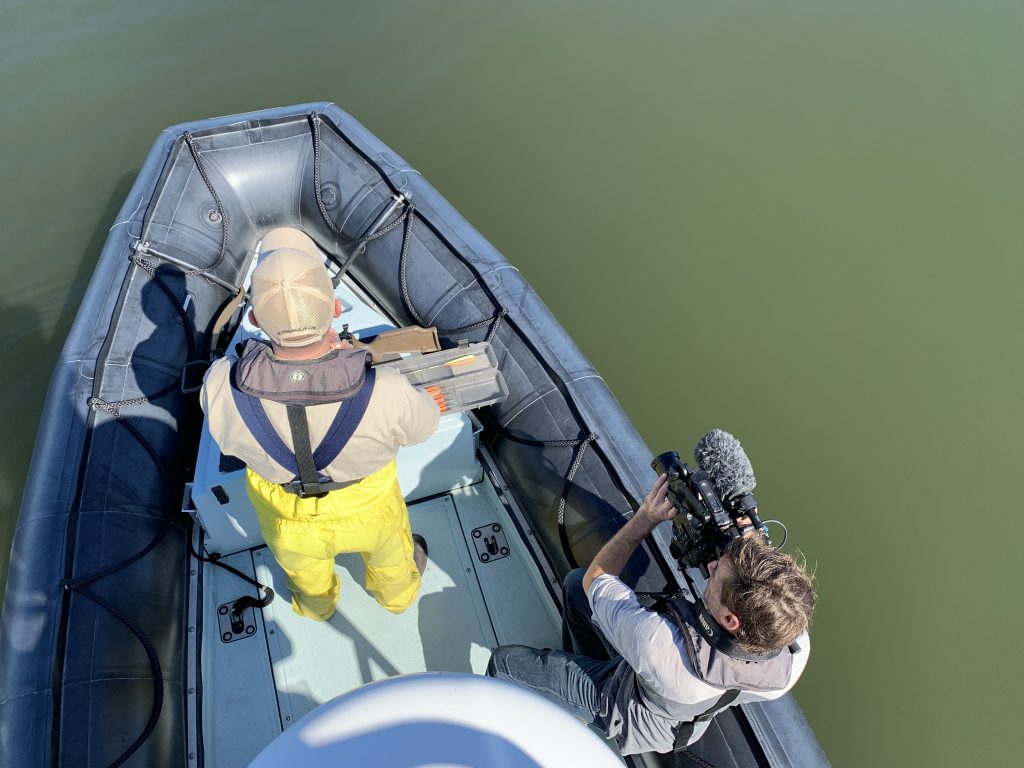 Follow the Journey: The North Atlantic Right Whale Documentary (working title), feature documentary work-in-progress by Liz Witham and Ken Wentworth, Film-Truth Productions
Follow the Journey: The North Atlantic Right Whale Documentary is a feature-length documentary that follows the epic journey of endangered right whales from their calving grounds off of Florida and Georgia to the Gulf of Saint Lawrence in Canada, woven with the stories of the researchers, rescuers, artists and advocates who uncover challenges that face the species and illuminate discoveries along the way.
To support the Film and Science Initiative, please contact us at info@woodsholefilmfestival.org for more information or Donate Here.