Meet the 2020-21 Programming Fellows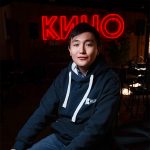 Alem Dauletkulov is a film programmer from Almaty, Kazakhstan. He is a Programming Associate for the Santa Fe Independent Film Festival and the Founder of Tums Film Festival, the first and only genre film festival in Kazakhstan, and, by default, in all Central Asia. He also works as the Vice Dean of the Faculty of Film and Television at the T.K. Zhurgenov Kazakh National Academy of Arts. He received his bachelor's degree in Finance at the Al-Farabi Kazakh National University and MA degree in Film and Screen Cultures at the University of Roehampton in London.
---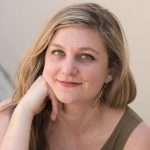 Alexandra Nikolchev is passionate about work that creates space for unexpected voices and under examined narratives to emerge in our media landscape. She is a documentary filmmaker and journalist based in New York City whose credits include PBS, NBC, and HBO Documentary. Alexandra won a Peabody Award as producer on the film "Don't Tell Anyone (No Le Digas a Nadie)" that aired on POV and received an Emmy Award as field producer for a three-part investigation into the U.S. Border Patrol while she worked for PBS news magazine show "Need to Know." Her most recent film called "The Place That Makes Us," which she shot and produced, is about a new generation rebuilding home in Youngstown, Ohio; it premiered this summer at The Woodshole Film Festival and had its (virtual) New York premiere at DOC NYC.
---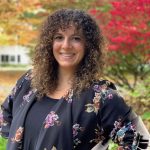 Emily Abi-Kheirs is a producer born and raised outside of Boston, Massachusetts who is passionate about sharing nonfiction films dedicated to uplifting voices underrepresented in mainstream media. She graduated from Emerson College with a B.A. in Visual Media Arts and began her career at public media's WORLD Channel, where she worked on the award-winning series: America ReFramed, Doc World, Local, USA, and Stories from the Stage. She currently is the Marketing & Engagement Manager for Women Make Movies and serves on the board of Women in Film and Video New England.
---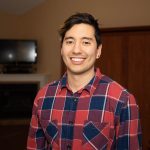 Manx Taiki Magyar is a Cape Cod Native (Sandwich) who's been back on the Cape for the last 5 years after graduating from Northeastern University in video production and year in Japan. He currently works for Sandwich Community TV as the Creative Director and owns his production company, Big Tree (www.bigtreevideo.com) where he creates promotional and marketing content for business, non-profits and schools in the area. He continues to do his best, living and breathing on films and videos for work and pleasure.
---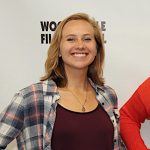 Tay is grateful to have gotten involved with this festival at a young age; as a Woods Hole-ian teenager, Tay volunteered in the summers and watched the films from the back of the old firehouse building. In later years, it was at the WHFF where she had her first ever film screening as a filmmaker. Tay was then a college intern for the WHFF during her time as a film student at Chapman University in Southern California. Since graduating from film school, she has been toiling at her most multifarious creative project to-date, which is figuring out ways to make a livable wage in the arts. Luckily she loves a wild goose chase, and for next up, she is all set and ready to go on a one-woman-crewed International documentary pursuit.
---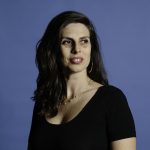 Zara Katz is an independent photo producer and filmmaker for editorial, documentary and branded content. She is the co-creator of @EverydayIncarceration, an Instagram feed looking at 40 years of mass incarceration in the United States and "Women on the Outside," a forthcoming feature documentary film. These projects have been supported and exhibited by the Magnum Foundation, Brown Center for Media Innovation, The Philadelphia Museum of Art, Eastern State Penitentiary, Photoville, FOTODOKS, New York State Council for the Arts and the Women's Fund by the Mayor of New York/New York Foundation for the Arts. Katz has produced visual content for a variety of outlets including: The New York Times Lens blog, Time magazine, Newsweek, Medium, Playboy, PopUp Magazine, Refinery29, Oxford American, Getty Images, Dove/Unileiver and Lifetime/A+E Networks. Katz has produced visual content for a variety of outlets including: The New York Times Lens blog, Time magazine, Newsweek, Medium, Playboy, PopUp Magazine, Refinery29, Oxford American, Getty Images, Dove/Unilever and Lifetime/A+E Networks.